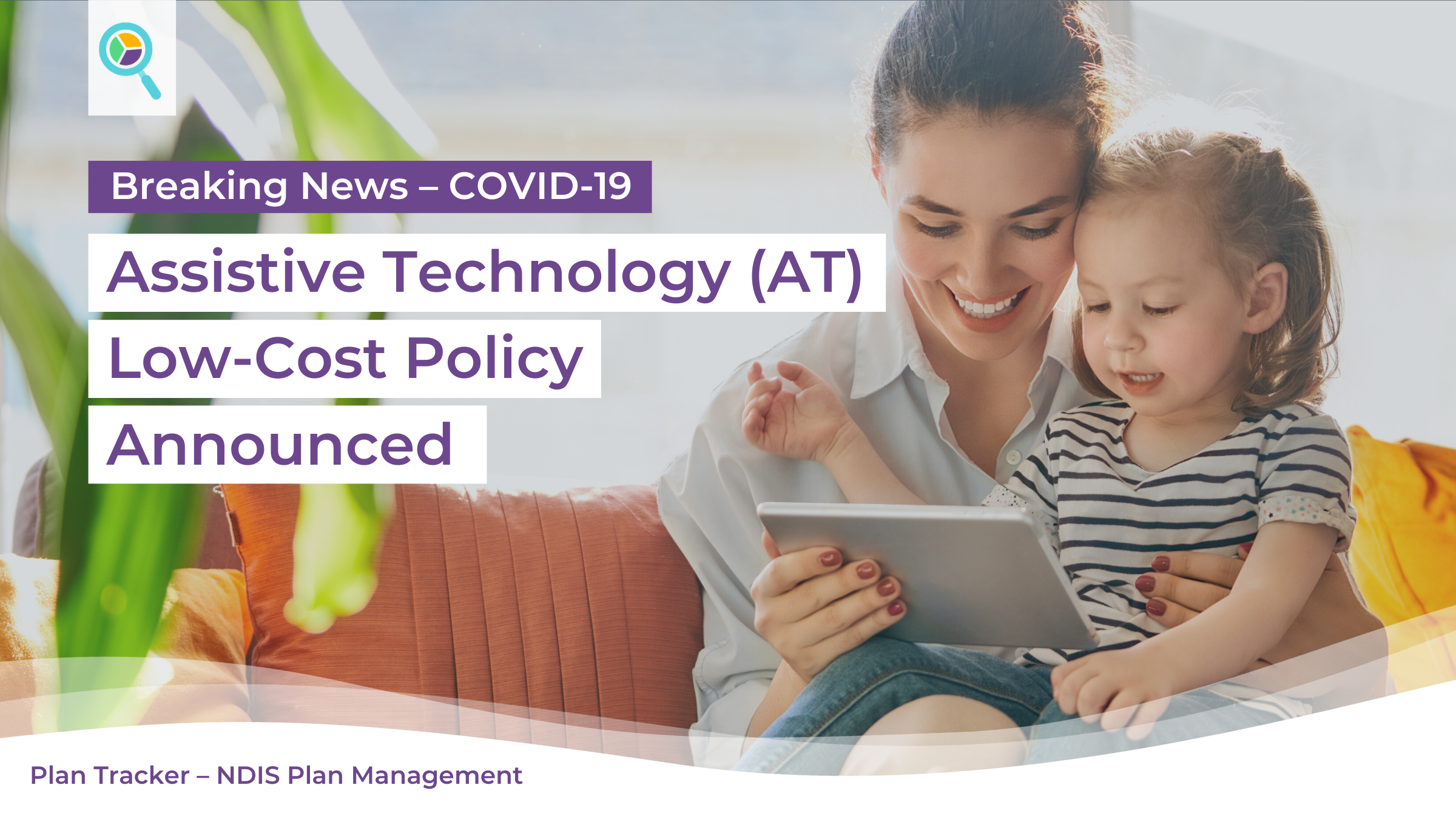 This afternoon, the NDIA has provided further clarification around accessing Low-Cost Assistive Technology during the COVID-19 pandemic. Below is a summary of the changes in relation to devices and the full update can be found on the NDIS website here.
*This article was updated 7 May, 2020
A participant may use their NDIS Funding to access low-cost assistive technology IF:
Used to maintain therapy, program or other support during social distancing

Your provider of supports has provided CONFIRMATION IN WRITING ('Written Advice') of the necessity of the device to continue accessing supports/services

The device is the LOWEST SPECS necessary, wifi only

You don't already own it, have another suitable device or have access to a device

The device isn't already funded by health or education

The device isn't already on the

excluded list
How much can I spend?
Participants can spend up to a maximum of $1500 on low cost AT items from their existing CORE–Consumables budget. However, the NDIA has stated that Participants should not spend more than $750 on electronic devices needed to maintain existing services.
Written Advice
Participants must make sure the written advice is kept, and provided to the NDIA – they can upload it to their participant record or ask their provider or plan manager to email it to the NDIA at enquiries@ndis.gov.au with a subject like 'Low cost AT flexibility evidence'. Their provider should also keep a copy in case the Agency requests it at a later date.
Who can access low-cost AT?
After April 1, 2020 – Participants can use their CORE–Consumables funding flexibly to purchase a low cost AT device.
From April 30, 2020

– Participants who only have funding in their capacity building budgets will be able to use a special line item to purchase a device only (COVID-19 Low Cost AT to support Capacity Building support delivery 15_222400911_0124_1_3)

From May 9, 2020 – a system update will automatically allow CORE flexibility for all participants without an existing CORE-Consumables budget. This means if you have funding in another core category and not consumables you could use this flexibly to purchase an item.
Where can I buy a device?
Plan managed or self-managed participants can purchase these items from any provider.

Agency managed participants can purchase these from any registered NDIS provider (this could include a therapy or support coordination provider).
NOTE – If your plan does not have sufficient funds for ongoing supports, you should follow the usual process for a plan review. The Agency will not accept changes to plans solely to purchase low-cost AT under this policy.
This is a time-limited policy that will be in place until September 2020 and will be reviewed at the end of June 2020.