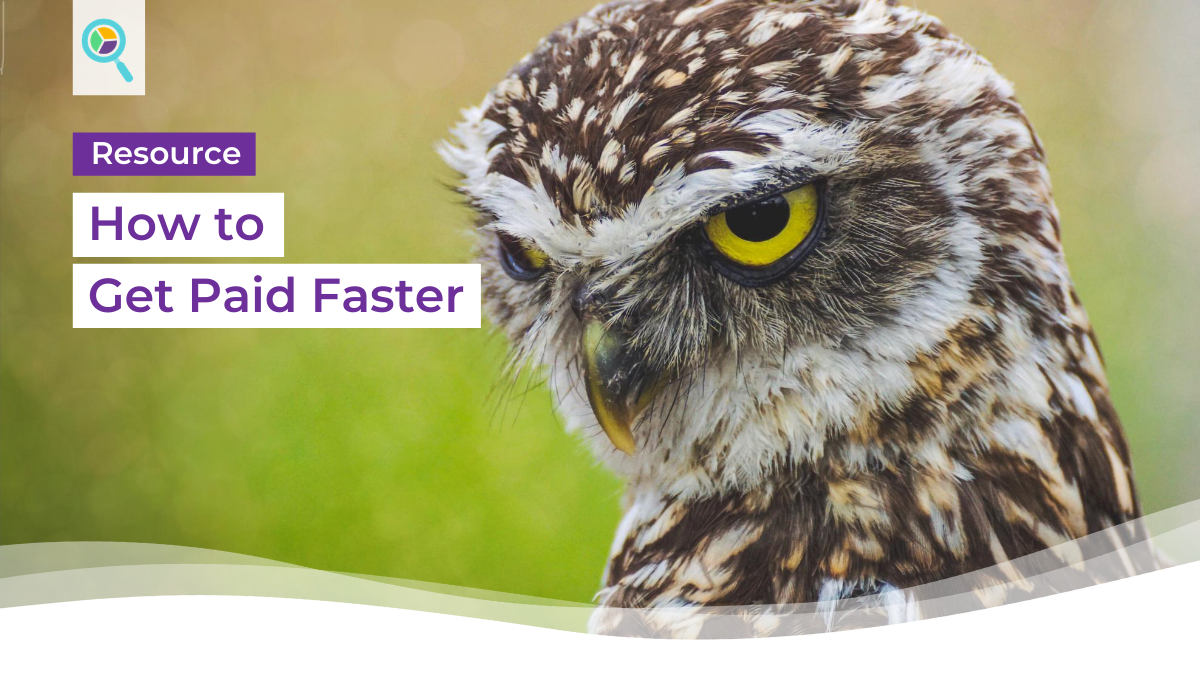 Tips, Tricks & Essentials
No matter if you're a large provider or a sole trader, getting paid for your services in a timely manner matters, and we hear you!
So we sat down with our accounts ninjas and put together a list of things to include on your invoice so that you can sit back, relax and let the process go smoothly & quickly without too many bumps in the road.
What to include on your invoice:
Your business name & ABN
Bank details – save some emails back and forth and pop them on your invoice
Your phone number and email address – how we can reach you is important, plus we send a remittance advice to let you know when we make a payment for your invoice
Invoice number – number one tip here is to make sure you don't use the same number twice! Most invoicing systems automatically number your invoices, but if you're doing it manually, be sure not to repeat a number. It's also handy to pop your business or personal initials before the number if you can, to make your invoice unique (eg. PT001). As you can imagine, we process thousands of invoices, so you can sure '007' has probably been used before!
Dates – romantic, edible and timely. Always include the date of issue on your invoice and the date(s) you delivered the service.
Participant name & NDIS number (if known) – this must be the person with the NDIS plan, not Mum or Dad or the Plan Manager. Even if the participant is under 18yrs, if it's their NDIS plan, then you invoice in their name.
Describe the service – Use the K.I.S.S principle – Keep. It. Simple. Sally. No essays necessary, just be nice and clear. For example, 'Assistance at Home', 'Cleaning' or 'Occupational Therapy'
The number of hours/units and what price per hour/unit (must be under NDIS price guide rates). If you haven't read our favourite document, you can check out the NDIS price guide here. 
Invoice Total including GST (if being charged) – our accounts ninjas will work this out very quickly, but just to be sure we pay you the right amount, it's best to include on your invoice.
Format Hacks
– PDFs vs Links
It's no secret that most organisations use an invoice reader as a part of their processing system to give their accounts teams a head start. Sending your invoice as a PDF attachment usually pops you straight into what we call the 'automagic' processing queue (love that), allowing the invoice reader to grab the information from your invoice and put it straight through for checking with accounts.
But, and we all knew that was coming, if you send your invoice as a link in email, it puts you in the manual processing queue. While at Plan Tracker, this doesn't slow you down much, because we like to get everyone paid as quickly as humanly possible, it maybe knocks 10km/h off that 'you've been paid' alert we all know & love.
The good news – if your accounting software sends your invoice as a link in email, it will most likely offer a PDF of the invoice as an attachment – Click Yes! Tick that box! Check that mark! Whichever applies. And if you get stuck or are unsure, ask your software provider for a hand.
Questions?
If you are supporting a Participant who is Plan Managed, we have a page made just for you. Check out our 'Information for Providers' page here or give us a call 1800 549 670.
Important Note – It's important always to seek independent financial advice from your accountant or financial advisor.
Prefer to speak with someone? 
Chat with our team.
Whether you're looking for an NDIS Plan Manager for yourself or a loved one, have a question or would like to refer a participant, our friendly team are here to help!