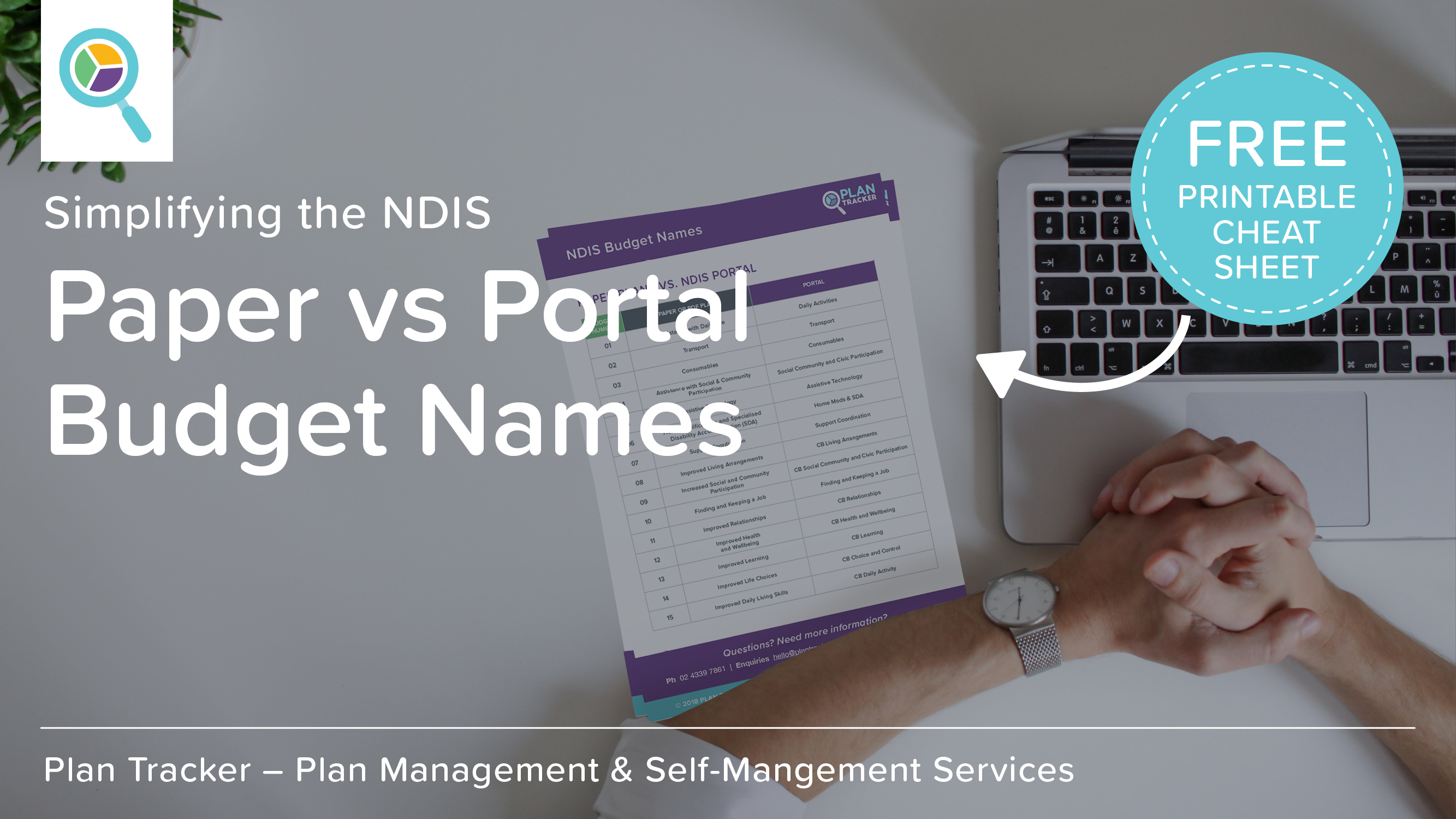 Have you ever logged into the NDIS Portal only to find your support budget categories that don't quite match up to the paper plan in your hand? Confusing right!?!
We're on a mission to simplify the NDIS and make information easier to understand, so there are no surprises that as a provider, as well as having members of our team with lived experience on the NDIS, we noticed early on that the support budget names listed on printed & downloaded PDF plans were, well, different to what the portal said when you log in to lodge a claim.
So, we've taken the time to put together a CHEAT SHEET to simplify your NDIS process – no more confusion, yay!
*Reminder – when you self-manage your NDIS funding, you only need to process your claims on the portal at a budget level (not line items). Budgets 01-04 listed on our cheat sheet are part of the 'Core Supports' budget category. 
Happy Tracking!