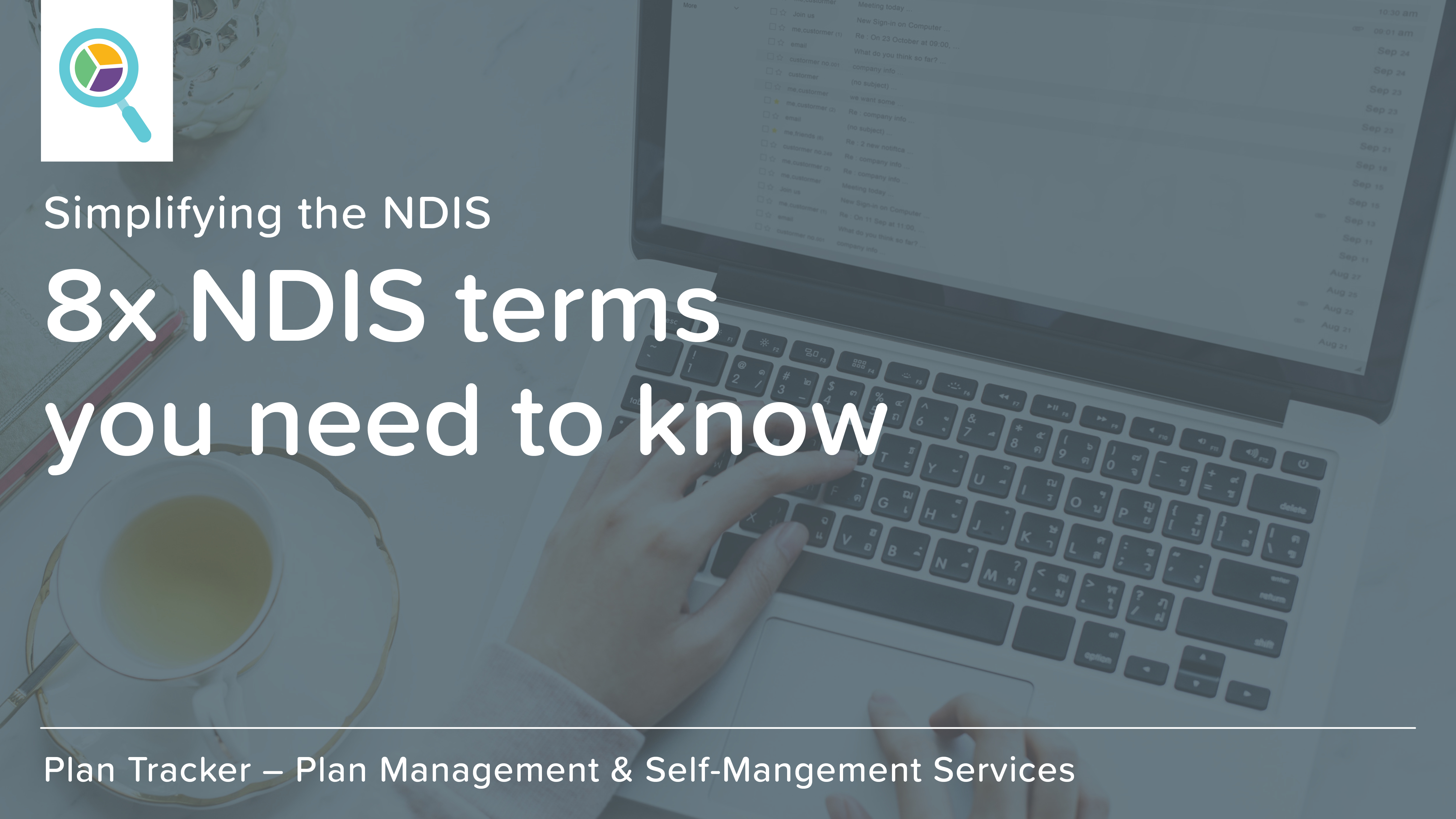 Whether you're new to the NDIS, a well-seasoned participant with several plans under your belt or perhaps an up-and-coming provider – the honest truth is that terminology surrounding NDIS specific roles and what each does, can be hard to wrap your head around. So we're taking a moment to shine a spotlight on some of the most commonly used terms within the NDIS that you need to know.
Planner
This person is employed by the National Disability Insurance Agency (NDIA) and responsible for writing & finalising your plan.  Sometimes, you may deal directly with this person in your planning meeting & follow-up. Other times, you'll only have contact with a planning partner such as LAC / ECEI partner.  Therefore, your planner will be a mystery, as initials signing off on your plan cover letter.
Local Area Coordinator (LAC)
This person is employed by an agency which is contracted by the NDIA to assist participants.  Depending on the district in which you live, you may deal with St Vincent de Paul, Mission Australia, Uniting Care, Feros Cares etc…  
You LAC may work with you in a number of different ways, including:
Holding your initial planning meeting or plan review meeting

Advising you on how you can use your plan

Supporting you to explore and connect with new supports
*Early Childhood Early Intervention (ECEI) – this person is also employed by an agency which is contracted by the NDIA to assist children with a disability 0-6yrs.  Depending on the district in which you live, you may connect with Life Start, Brotherhood of St Lawrence etc.
Coordinator of Supports (COS)
This role can be funded within your plan.  It will come under its own separate category called "Support Coordination".  This person can be an incredibly valuable member of your team. They can assist you by:
Explaining your plan and what it all means

Brainstorming ways that you can use this funding to receive meaningful support

Assist you to connect with supports & services

Assist you to communicate with your providers

Advising & supporting you to resolve any issues with service delivery

Providing training & support with budgeting

Helping you prepare for plan review
*It's important to know that if you don't have a COS specific budget included within your plan.  You still may be able to use COS services via another budget.
Plan Manager
This role is specifically funded within your plan and can be requested during your initial planning meeting or plan review meeting. The support category that funds a Plan Manager is called  "Improved Life Choices" (paper/PDF plan) or "CB Choice and Control" (if viewing on the NDIS Portal).
A Plan Manager is also known as a 'financial intermediary', meaning that their primary task is to claim from your funding, to pay all your provider invoices and to keep financial spending records on behalf of the participant.  
The Plan Tracker difference…
There is some room within this role to really add extra value (which we love!).  At Plan Tracker, we go out of our way to make the Plan Management experience even easier for yourself and our loved ones.
Connect Sessions – this is a complimentary conversation (offered over the phone or via video chat) so we can hear directly from you about your goals, what's important to understand about your individual circumstances that influences how you spend your funding, and what's important to you – how would you like to work together?  
Plan Tracker App – Access to up-to-date information, wherever your day takes you. Our app allows you to see each of your plan managed budget categories, how much you have spent (what's been claimed from the NDIS and paid provider invoices), and how much you have remaining. This easy to understand information gives peace of mind to individuals and families.
At a glance emails – no more waiting for monthly statements. To compliment our app (which you can access 24/7), we'll send you an email each week with an overview
Question? Call us anytime. Whether you're Plan Managing with us already or considering this style of management, our friendly team are here to help! Call 1800 549 670
Allied Health
This person is a therapist such as a Physiotherapist, Occupational Therapist, Speech Therapist, Early Childhood Educator etc.. to assist you in various ways
Assessments & reports to identify areas of need.  These reports can be used as supporting evidence when requesting funding.  Or lodge NDIA forms requests around equipment & home modifications

Development strategies & specific exercises/activities to build new skills.

Make recommendations for other activities or equipment, outside of the therapy clinic which will support you towards your goals.
Therapy Assistant (TA)
This role is defined by the NDIA as 'an Allied Health Assistant who works under the supervision of your therapist. While also being covered by the professional indemnity insurance of the supervising therapist' (or the therapist's employing provider)
Therapy Assistants are now divided into 2 support levels, with the difference being supervision.
Level 1 – TA under the direct supervision at all times by the therapist.
Level 2 – TA under the supervision of a therapist, where the therapist is satisfied that the allied health assistant is able to work independently without direct supervision at all times.
Support Worker
This is one of the most versatile roles.  A good partnership with a support worker/s can open up so many opportunities for support.  How you use a support worker will depend on your goals & categories of funding, but here are a few ideas to get you thinking:
Help around the home with daily tasks such as laundry & meal prep

daily personal care such as showering

Maintenance around the home, such as gardens

Help with getting out & about for daily tasks such as shopping, appointments & socialising
Some of the more strategic roles that a trusted support worker could help you with include:
Researching & assisting you to find new supports.  Whether it be a form of therapy, training, new piece of equipment

Coordination of your support team with tasks such as training, rostering & other administrative tasks.

(as outlined under Therapy Assistant) helping you to implement a regular therapy program under the supervision of a therapist
Advocate
There are independent advocacy organisations in each state.  They are available to guide you with applying for the NDIS, help you understand your rights when submitting internal & external reviews.
You can use the suggested links below, or use this online directory tool.
https://disabilityadvocacyfinder.dss.gov.au/disability/ndap/
Have questions? Join the conversation inside our Facebook Group – NDIS Plan & Self Management Community